Lodging Integration with Airbnb
You can add a lodging map to your event's page, which shows Airbnb listings, and hotels near the event's venue.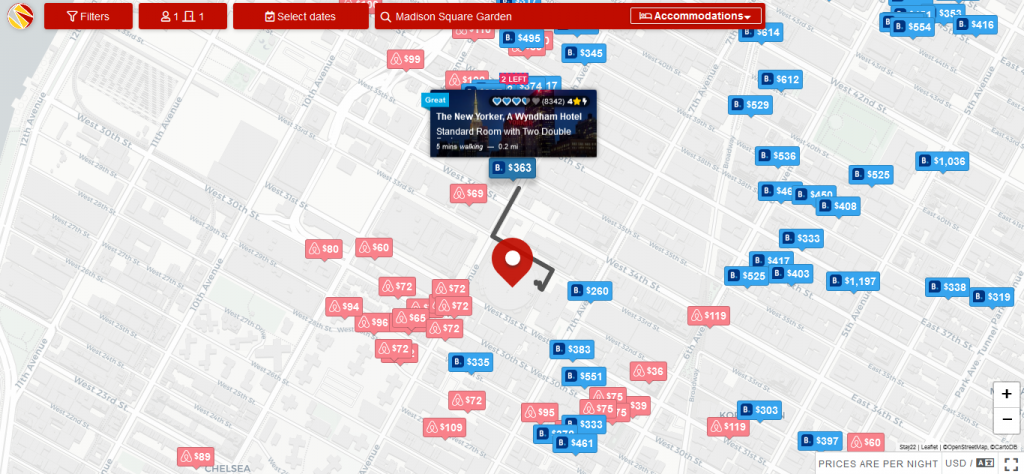 To enable this feature, go to the Integration page, then scroll to the Lodging section.
Click on Connect.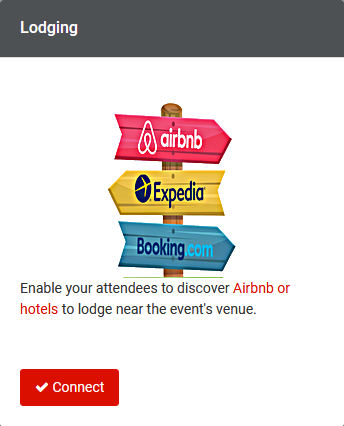 On the new page, choose what the map should show.