Promoting with Event Affiliates
You can have other people (affiliates) promote events for you.
Each affiliate gets his/her unique trackable URL that leads to your event's listing. When this URL is accessed, and tickets successfully booked, the affiliate's record will be updated to reflect the sale.
You can then view the number of ticket sales generated by an affiliate, and download the transactions history.
To set up event affiliates, go to Promote > With Event Affiliates page.
On that page, click on the Add an Affiliate button.

Once the affiliate has been added, go to Actions > Copy Affiliate Link.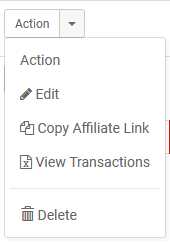 On the pop-up that appears, copy the affiliate URL, and share it with the corresponding affiliate.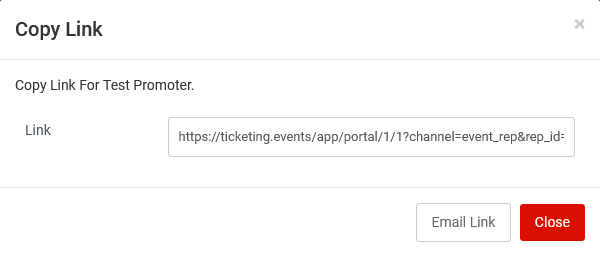 To export the transactions, go to Actions > View Transactions.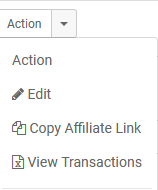 To view the percentage of referrals that came from affiliates, go to the reports page.