Event Privileges
Event Privileges is a feature on the Ticketing.events platform that enables you to grant ticket holders special privileges based on the type of tickets that they have.
For example, you can create season tickets by granting repeat access to an event; or offer perks and other rewards.
The same tickets used to admit the attendee to the event are also used to authenticate access to the privileges.
To set up Event Privileges, go to the Events page. On the table, go to Actions > Event Privileges.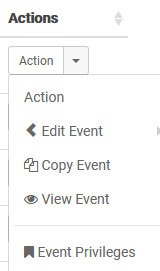 On the Event Privileges page, click on the Add Event Privileges button.

On the new page, fill in the form according to the guidelines below.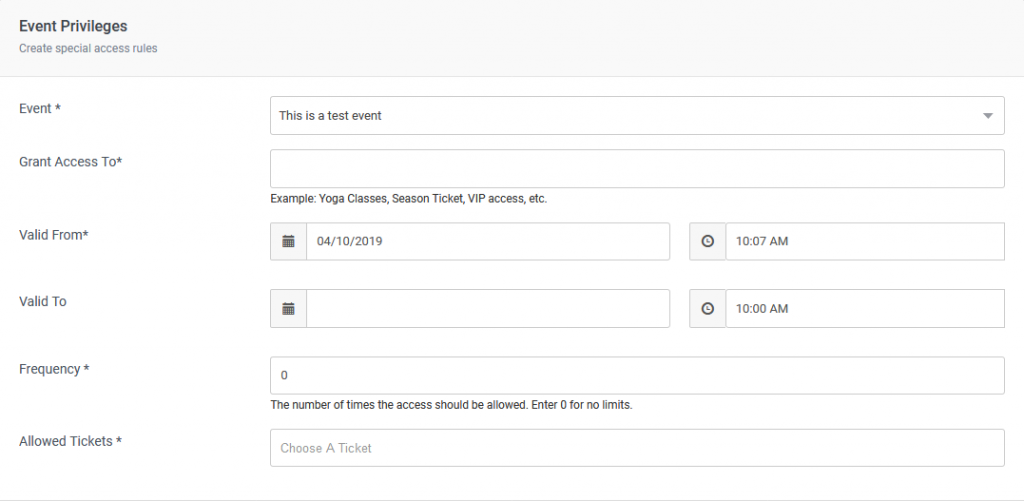 Event – choose your event.
Grant Access To – describe what the privilege is. This will be displayed when validating tickets.
Valid From – indicate when the privilege should begin.
Valid To – optionally indicate when the privilege should end.
Frequency – enter how many times the privilege should be redeemed. Enter 0 for limitless.
Allowed Tickets – choose the ticket names that should have access to the named privilege.
To view what privileges have been set up or to make changes, go to the Event Privileges page.
Learn how to validate tickets with Event Privileges.